The new semester has just started, and all of our varsity teams are already working hard to prepare and be ready for the second part of the Season, which will officially start next week.
The first team to take the field in the Universities of Rome Championship is our Men's 5vs5 Soccer team who will play against La Sapienza on the opponents' home turf on Monday, February 3rd.
Men's 5vs5 Soccer coach Franceschi expects the new team to be very committed in the second part of the Season, "Time is limited, and we need to work hard in order to climb up the ranking, tryong to exploit wisely the Final phase of the Championship."
Our Coed Volleyball team will follow on Tuesday, February 4th against AlphaDelta Volley in a home game as part of the Oroverde Tournament.
"My goals are more internal rather than projected towards the tournaments," Coed Volleyball coach Papari points out. " We have changed most of the players this semester, so my aim is that of trying to create again a solid and well-prepared team in the first place."
On Thursday, February 6th, JCU Men's Basketball and Women's 5vs5 Soccer teams will also have their first tests. Our Men's Basketball team will play in the UISP tournament against St. Charles.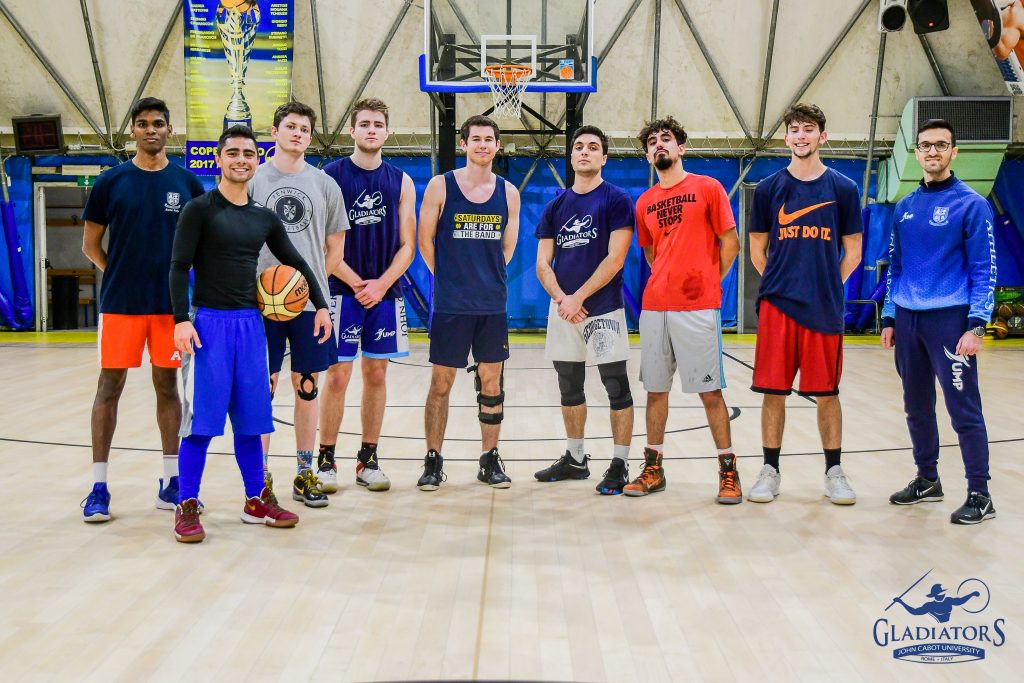 "I am trying to put together a high-quality and motivated team, ready to face the second part of the Season and a possible international test in Athens in an excellent way," Men's Basketball coach Serraino affirms. "From what I could see during the past week, we have good potential, and I'm sure that with commitment and perseverance, we can achieve great results like it happened last semester."
Our Women's 5vs5 Soccer team will be in action in the Universities of Rome Championship against La Sapienza.
Coach Farina has really high expectations after winning last-Season Championship Title, "We didn't have a really great start in the first part, so our goal is that of trying to earn more points to gain access to the play-off. I'm very positive because the new players have already showed some talent on the field."
Our Men's Soccer team will, instead, resume the Season a little bit later with the first official game against Link Campus University on Wednesday, February 19th. Both our team coach Concari and goalkeeper coach Marian have very high expectations from the team.
"The goal is to try to repeat the good results we had in the first part of the Season in order to qualify for the play-off among the first six teams," Concari comments.
"We have a homogeneous group who needs to be aware of its potential. This team has a moral duty to fight hard to treat themselves and the whole Athletics staff with a memorable achievement," coach Marian concludes.
For the updated team schedules, you can always check our Website, Facebook, and Instagram pages.
We will soon release a hard copy of all the calendars around campuses, so keep an eye on our Athletics boards.
Follow our teams, come cheer for them at their home games, and show us your best JCU Gladiators pride!
Good luck, Gladiators! Make us proud!
#GOGLADIATORS