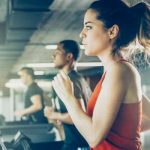 Summer Session II is over and although the fitness center will be closed, the Athletics department at JCU has been working very hard to start fresh in Fall 2016!
The gym will re-open on August 29th with a full schedule of classes that will be held in our fitness center, located in Vicolo della Penitenza 26, 00165, Rome, Italy.
Come and meet our new Yoga and Pilates' instructors, or have some fun with our athletics coordinator during his functional training classes! A healthy body is the beginning to a healthy mind, so come to the gym to become an A level student!
Where to find the right information?
Continue reading "We will be back soon!" →