On Tuesday, February 5th, our Men's Basketball team took back the field after winter break with the UISP Tournament.
New semester also means new team members – except for our returning players Luke Morrisoroe and Gabriele Ciulli. However, the team did not waste any time and immediately made sure to kick back into second-half of the Season with a 65-54 win over Boys 90.
JCU started off well. The team performed a good first quarter with strategic throws of the ball and efficient defence, and our Gladiators easily won the first quarter 22-8. Similarly, JCU kept the same pace and focus during also the second quarter, which ended 31-26.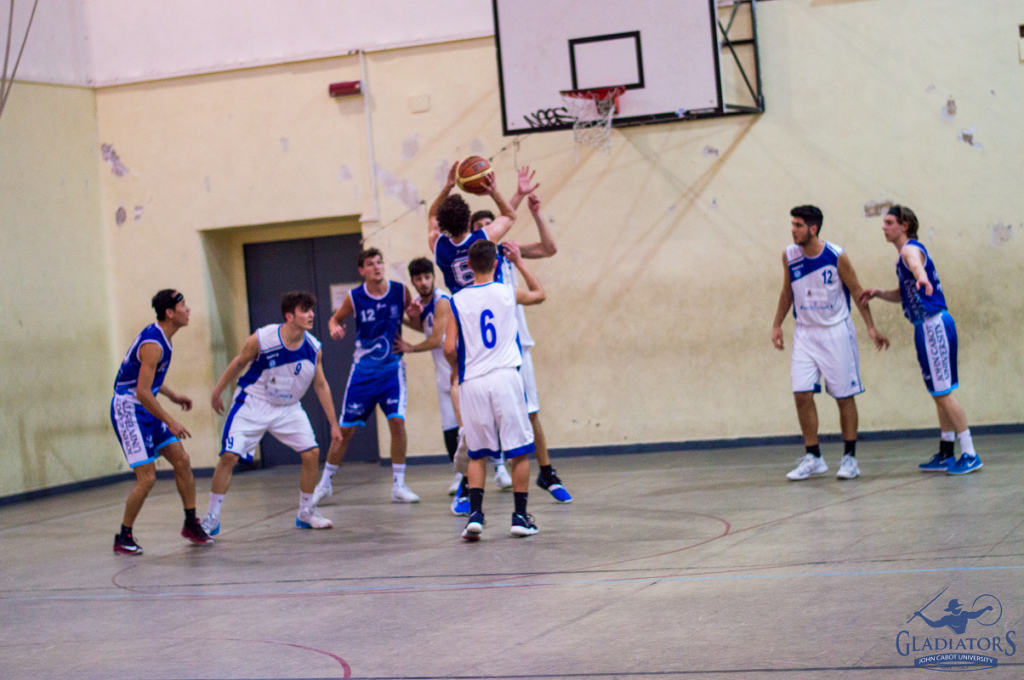 At the end of the second quarter, however, JCU began to make some mistakes, especially on the offensive side, which lost some important occasions at scoring. This distraction from our Gladiators was then well-exploited by the opponents who took advantage of the situation and performed a comeback in the third quarter, closing the gap and bring the result to 49-42.
In the last quarter, our Gladiators entered the court with more determination and were able to find back the strenght and focus that they showed at the beginning of the game. Boys 90 fought hard until the end and reacted to JCU game plays, trying to continually perform 3-point shots but without any particular successful results. This allowed JCU to win the game by one point, 65-64.
"I'm extremely happy with how the team played, tonight," coach Francesco Serraino commented. "They are all good players and really motivated. I am sure they can improve even more. The team has pontential."
Congratulations, Gladiators! We hope this will be the first of many more victories to come!
MVP – Luke Morrisroe
Next appointments is on Thursday, February 7 at 9:30 pm at Virgilio for another UISP game where JCU will face SMIT.